480ML FV TUSCAN STYLE TMTO SAUCE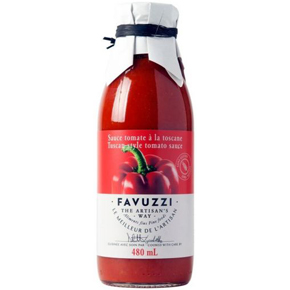 Price

$9.99

U/M

/ EA

Quantity Available

Part Number

F58264013

Brand

Favuzzi
Favuzzi Tuscan Style Tomato Sauce

Simple, natural, authentic ingredients combined with the know-how of true Italian cooks. In fact, the signature of the cook who prepared the sauce can be found on the lid of each bottle. The key ingredient: tomatoes. An Italian sauce is made with Italian tomatoes ripened under the Mediterranean sun, the same as the ones found in our cans of peeled Italian tomatoes.

Ingredients: Tomato pulp (93%),olive oil, garlic, chili, sea salt.