Bathware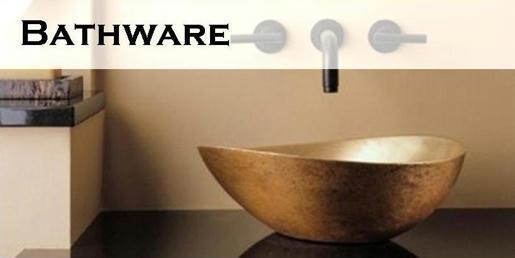 Quality, Selection, Price, Service.
---
For decades, the team at Fulfords: Kitchenware - Bathware - Hardware has been building relationships with the world's best manufacturers of Kitchen and Bathroom fixtures. As a result, we are able to offer one of the most complete ranges of plumbing fixtures under one roof available anywhere in Ontario.

Whether you are looking for that crown jewel for your dream washroom, or that $29 faucet for the quick cottage fix-up, we can help. Never before have you been able to mix and match quality and design to meet your budget and still come out with that one-of-a-kind, Fulfords bathroom.


(Note: The bronze vessel in the picture is the Papillon from Stone Forest)
.
Social Media