Our History



1932 to Present:
---
A lot has changed over the years, but the one thing that has remained the same here at Fulfords, is the importance of serving our customers. Cash drawers have been replaced with computers, horses with trucks, but the purpose in mind has always been to improve the way we serve you, our customer.

Yes, you can still find some hints of the way things were around the store - some sections of the original wood floors, the unique stained glass above the old enterance - but the main thing that has remained the same over the years is the friendly, knowledgeable service you'll receive when you shop at Fulfords.
The Beginnings:
---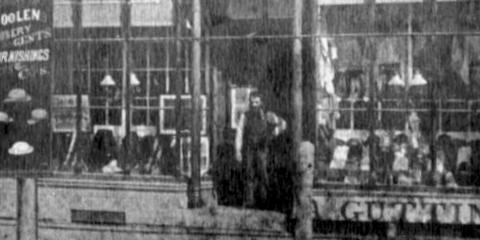 Fulford's in Owen Sound came into being in 1932 as a hardware store. It was during the very depths of the Great Depression, in Owen Sound, Ontario. The principles were simple: work hard, know your product, and respect everyone who walks through your door with the respect due him. The rest was easy.
For many years during the Depression and the ensuing years, the business was kept open until midnight, mindful that the hardworking men and women who farmed the countryside worked long hours: amid the many chores and tasks of running their own family businesses from sunup to sundown. It wasn't always easy for them to venture into town during regular business hours. Fulford's lights were always on, welcoming their customers with a warm greeting and exemplary personal service.
Expansion - The Second Generation:
---
After graduation from high school, Jim Sr. enrolled at Ryerson Institute of Technology where he studied Retail Merchandising.

1955 proved to be a very pivotal year for him. He attended a Billy Graham crusade where he "responded to the claim of Jesus Christ in his life". That same year, he met Gloria, who would soon become his wife. After their wedding, they moved to Regina, SK to study at Canadian Bible College. While there, he felt the call to return to Owen Sound and join the family business and with the Lord's help to be "the best hardware business man I can possibly be." In 1960, he worked side by side with his father.

In 1980, Jim purchased the business from his father who eventually passed away in 1991. As soon as he took the reins of Fulford Hardware, Jim "dedicated the business to the Lord Jesus Christ." Every day would begin with prayer.

Jim eventually expanded the business by purchasing buildings on either side of the store thus increasing the floor space five times over.
Still a Family Business - The Third Generation:
---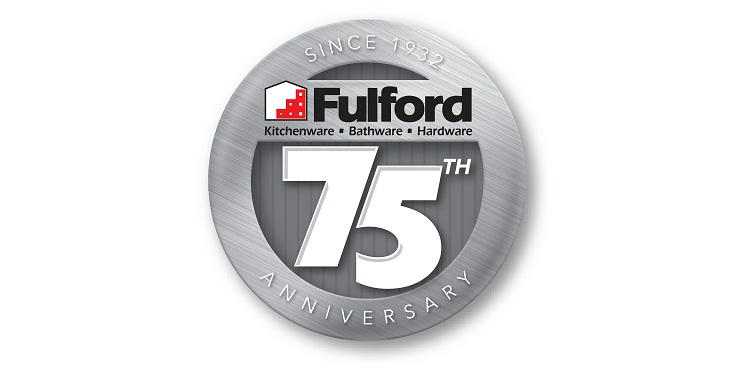 Jim's son's path parallels his father's in many respects. After high school, Jim Jr. studied Mathematics and Computer Science at the University of Waterloo. During that time, he married, and after their wedding, he and his bride headed off to Canadian Bible College in Regina. They studied and sought God's will for their new life together. That following summer, Jim Jr. worked for his dad and knew that God was leading him into the family business. Jim - returned to U of W and switched his major to Business with Computer Science. His time at university would prove to be very beneficial with what was to come, His experience in computer science has helped him "grow" the business in many unforeseen ways

In 2005, Jim Jr. officially took the reins of the business as Jim Sr. retired. As the business has continued to grow, many new directions have taken shape. "It's almost like we have three distinct businesses," Jim Jr. says. "It is true the business has grown in unprecedented ways. There is still the original business of nuts and bolts and all manner of hardware. But now, the store also houses a huge selection of luxury bath & kitchen fixtures and supplies - a dream come true for anyone renovating tired old kitchens and baths or building new homes." In recent years, they've also added a gourmet kitchenware section which has grown to be another major force in their business. "In the gourmet cookware section I would venture to say our goal is to be one of the best in Ontario," Jim offers. The same is true of the bathware. They carry a unique line of stoneware sinks that is truly exquisite. "Yes," Jim says "We are proud of our selection. We search the world for the best products. We attend all of the trade shows, looking for the best that is available in the world and we search out suppliers that will meet our standards: quality products from good companies with reasonable prices. We have lines of faucets from Canada, Germany and Italy, basins from New Mexico, and butcher blocks from a firm in Illinois, ... the list goes on."
Times Change . . . Values Don't:
---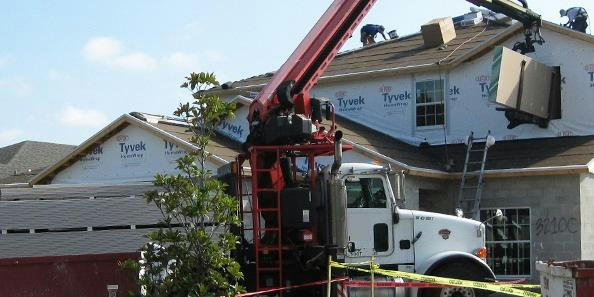 But, it doesn't end there. They've begun offering products on their website and they are now shipping unique and luxury items as far afield as Quebec and British Columbia. It seems all of Canada is recognizing the value that Fulford's delivers. They have even recently shipped orders into the United States and to as far away as Ireland. "We are growing, yes, but we are still very much a local business." In other words, you will find yourself treated like an old friend when you walk through their doors. You will be served with a smile and the personalized service that you get will still be "second to none."

The secret to Fulford's success however, is not that they carry luxury products at non-luxury prices, but that they live by the adage that their business is more than their job. Their business is about serving well, in all aspects of their lives. "The base of this business is that we believe this business belongs to the Lord, and that's how we try to run it. Everyday begins and continues with prayer. We have a good team of people - long term, full-time employees and that's another reason we're successful. It takes a long time to become familiar and knowledgeable about our product lines. Our team has invested the time to learn all aspects, all facets of their respective areas of the business ... and that really translates well when someone walks in the door looking for an answer to a particular problem, or looking for a special product.

Our team's goal is to be able to answer your questions knowledgeably." The team at work is only a reflection of how well the "team at home" works. Jim married Jennifer Martin of Kincardine, in 1986 and they have been blessed with four children: Dianne, David, Stephen and Johnny.

After eighty years in business, it is refreshing to note that as much as things have changed in the product lines, the essentials have remained the same. The slogan that Jim Sr. engendered, "Good neighbour, good advice," is still alive and well. It sums up the spirit of the Fulford business and the Fulford family, in all its extensions. Drop by and say hello to them. They'll be glad you did. When Fulford's say they have "everything to build on", they're not just "talking about hardware" .... they're talking about the Way of Life.
Acquisitions:
---
FULFORD'S, is pleased to announce its purchase of the RONA/Cashway building centre business at Springmount, just west of Owen Sound. We will be consolidating this business into our existing store. With this purchase, we are excited to secure the RONA hardware brand for the area.

Fulfords is still an independant, locally owned and operated business that has been part of the Owen Sound and Grey/Bruce communities for more than 80 years. Big enough to offer you the most competitive pricing around—yet small enough to care about our customers.
New Ventures:
---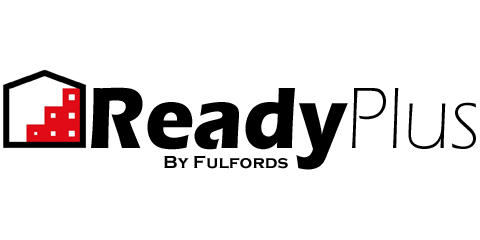 In 2013, Fulford's added a new category to it's portfolio with the introduction of ReadyPlus, a national on-line Emergency Preparedness company specializing in Disaster Readiness and Survival Products.

After a futile search to find products readily available in Canada from reputable businesses for their own use, the Fulford team realized there was a great need in this country to have ready access to quality emergency preparedness products that were available from some place other than the back of some person's house. Thus began the journey toward what is now ReadyPlus.

The Fulford team has been diligently working, building relationships with some of the world's most respected manufacturers in this field, to bring you a selection of quality readiness products at great prices.

The growth of ReadyPlus has just begun. As more and more vendors and products are added to the portfolio, ReadyPlus is committed to being the place in Canada for supplies to make sure you and your loved ones are outfitted with the right products at the right price for when the unexpected happens.

New Locations:
---

In 2020, FULFORDS is pleased to announce its purchase of the the Cook's Cupboard Kitchenware and Gourmet Food store in Southampton, Ontario.

With this acquisition, we are excited to expand our accessability in the marketplace by offering more locations to shop our great selection of Kitchenware products.

We are also excited to add the entirly new categopry of Gourmet Foods to our line-up. From Mustards to Pastas, Spices to Bitters, Pickled Aspragus to Jams and Syrups ... it's a fun place to find high qulaity gourmet food from around the world.

.
Social Media